(Serializing a presentation at Diocesan Pastoral Congress)

By Matthews Otalike, Sokoto, Northwest Nigeria

Family values are the fundamental principles and beliefs that guide and determine how members of a home function and interact with the larger society. They are the principles upon which a family is founded, and they are often passed down from generation to generation. Family values, in most cases, are not static; they change and evolve with time and with every new development in the home.
Family values, especially of the traditional kind, are the fundamental principles and beliefs that are held to promote the sound functioning of the home and to strengthen the fabric of society. Family values involve all the ideas of how a family exists and functions, and they are often passed down from previous generations. They include social, moral, religious, economic, and political principles that a family holds as important and believes in. These principles are also used as a compass for guiding the home's stance or decision on certain matters in society.
Family beliefs define what you think is essential and what is good. They help teach kids the difference between right and wrong. They are beliefs, ideas, and principles that are specific to your home and how it functions.
The family is the first school of virtue.  The Christian family is the domestic Church, the first school of evangelization, the first school of faith, and an indispensable pastoral collaborator. The family has a responsibility to society so, the health of a nation depends largely on the positive health of families. The family is the first port of entry by everyone who comes into the world. And the reason the emphasis is placed on the family is that it is really one of the main institutions that transmit values. Wittingly or unwittingly, you assume the values of your family.
We have to look to what is happening in the family to find out why people are so impatient, why they are so disrespectful, why they don't understand the role of authority; all of these things we learn as part of the family.
I thought I should liken family values to a compass: They should serve to guide a family toward the kind of people they want to be and, ultimately, the kind of life they want to live. Establishing a well-defined culture can help each member grow in character and make decisions, ultimately creating a happier family and preparing kids for a successful transition into adulthood.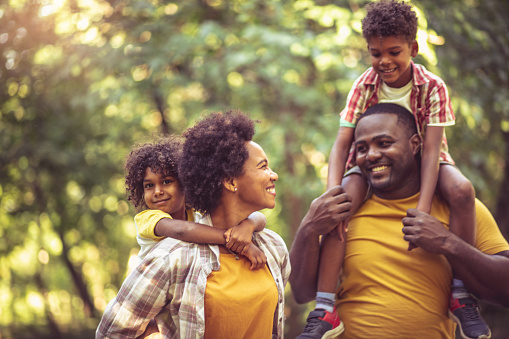 I need to mention a few of such values:
Kindness – being nice to others; it can help to build relationships
Self-Compassion – to know that one can make mistakes and resolve to put it behind and move on
Integrity – doing what you say you will do; walking the talk
Responsibility – own up mistakes and make effort to repair them
Mutual respect – everyone respecting everyone; respect is reciprocal
Honesty – the value of being truthful
Flexibility – adapting to changing circumstances through creative ideas to over challenges
Fairness – giving way to others when the need arises as it always does.