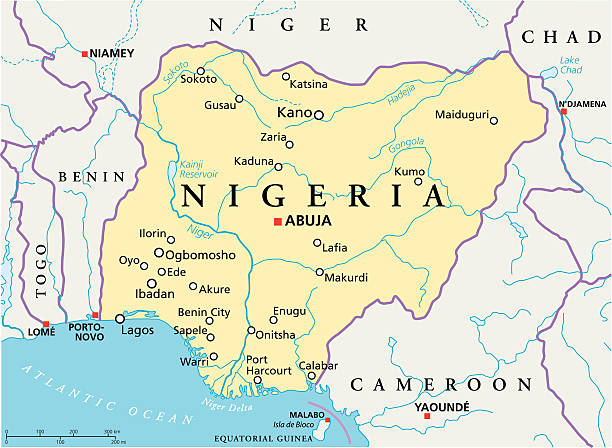 No end to violence in Nigeria. Boko Haram terrorists are still on rampage in a country adjudged as among the poverty capitals in the world by the Global Poverty Index. The terrorists were active in two Nigerian states in the Northeast, Borno and Yobe until 2015. Today, all the 12 states in the Northeast and Northwest of the country are being overrun by the terrorists, with a former Army General, Muhammadu Buhari as President from 2015.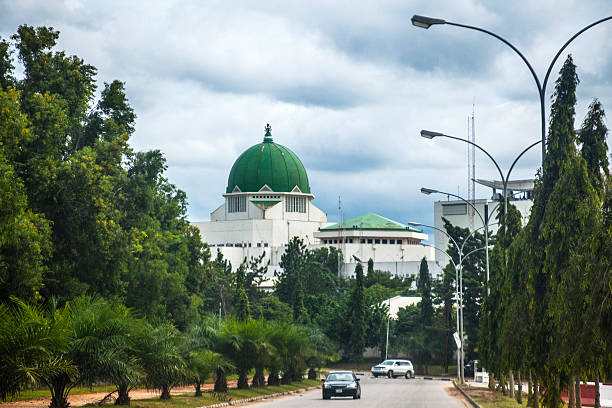 On Thursday, students of the Shehu Shagari College of Education, Sokoto in the Northwest of the country, mobbed a fellow female Christian student Deborah Yakubu on allegation of blasphemy and stoned her to death and set her corpse ablaze. Those same students who carried out the barbaric act, recorded it and published the material on social media where it went viral.
Men of the Nigeria Police picked up some of the perpetrators of the act for investigations following the directive of the Sokoto state government and the Sokoto Sultanate Council.
However, on Saturday, Muslim youth in their numbers trouped to the streets to demand the release of the arrested students. In the course of their protest, they attacked Christian churches and looted and torched the business shops and premises of the mostly Igbo speaking Christians. While their affront to law and order is being condemned, many Islamic clerics in Sokoto kept supporting the youth through preaching and in the process imputing the alleging the late student's blasphemy to the influence of a Catholic Bishop. By the way, the late Deborah was a member of the ECWA Church, not Catholic Church.
Another Islamic scholar, Sanusi Lafiagi said the mob action of the Sokoto Muslim youth was unjustifiable as they have no right in Islamic law to condemn and kill anybody for blasphemy or any other perceived crime. Full Text of his argument is below:
"Blasphemy and Miss Deborah Samuel: An unpopular opinion
My name is Sanusi Lafiagi and I'm a Muslim. I bear witness that none has the right to be worshipped but Allāh and that Prophet Muhammad ﷺ is His Messenger. I affirm the absolute dignity and honour of our leader, Muhammad ﷺ and condemn in totality any disrespect or insult to his person.
Having said that, I've listened a dozen times to the viral audio of late Miss Deborah Samuel, a 200L student of Shehu Shagari College of Education, Sokoto, who was murdered in cold blood and set alight by fellow students on allegations of blaspheming the noble Prophet ﷺ. However, as an academic and researcher in Islamic studies, a fundamentalist Muslim, rational human being, and more importantly, father, I'm inclined to ask a few questions. The circumstances of her grue*some and barbaric m*rder have actually left a whole lot of questions.
Did she really, knowingly and intentionally insult the Prophet ﷺ? The viral audio indicated that she was reacting to the action of those who spam the class WhatsApp group with unnecessary messages that are outside the objectives of the group. Some of us do this when people share messages in groups specifically created to serve a purpose. In the context of her reaction to such unwarranted items being shared, can one adjudge her intention to be a deliberate act?
Her introductory words were, "ba(bu) abunda zai faru da mu" (nothing will happen to us). I'm inclined to assume that Miss Deborah was reacting to a threat of attack by a section of her colleagues. Could it be that someone threatened her for condemning what was being shared in the group? By sharing only her reactionary voice note, is someone hiding something? Actions and reactions, says Isaac Newton, are equal and opposite. What was said to Miss Deborah to warrant her rebuffing the threat and saying, "no evil shall befall us? Under this circumstance, can she accused of deliberately insulting the Prophet ﷺ?
Her reaction is also likely to have been triggered not by someone simply saying, "we are sharing quotes from the Prophet ﷺ" but probably by an insult to her faith. We know how charged the average northerner becomes when a non-Muslim condemns sharing messages with verses of the Qur'ān or texts of the Hadīth. Could it be that someone denigrated her faith and she retorted with her outburst? Or did anyone ridicule her and she overreacted? There's a possibility that whoever Miss Deborah was reacting to had passed an insult on her, which aggravated her anger. Again, we need details of what was exchanged prior to her comments!
Do her statements, "manzon Allāh din me, an zo ana min bura uba" constitute an insult to the Prophet ﷺ, let alone being a blasphemy in such a context? Before this, she had referred to the unnecessary things being shared in the group as "abubuwan banza" (rubbish things), which, irrespective of its contents are "rubbishes" in the context of the group's objectives and discusses. I've spoken to quite a few of my northern friends and we seem to agree on her comments being a rebuff and retort of spamming of the group and whatever threats or insults that were hurled at her prior to her reaction rather than an insult to the Prophet ﷺ!
Assuming that her statements interpret as insult to the Prophet ﷺ, is every word of insult to the Prophet ﷺirrespective of gravity considered as blasphemous and deserving of the death penalty? Do scholars of Islām categorize all insulting words against the Prophet ﷺ under the same heading? Do they all carry equal punishment? What constitutes blasphemy under the Sharī'ah? This is a serious question for Muslim law practitioners and judges.
These are a few of the questions that have preoccupied since yesterday and I sincerely hope that someone is able to answer them satisfactorily.
Once again, I affirm that the honour of Prophet Muhammad ﷺ is SACROSANCT and must be protected.
I affirm that the Sharī'ah does NOT condone mob action against anyone.
I affirm that human life is SACRED and NO individual has the right to take it unjustly.
I affirm that in the case of established blasphemy against the Prophet ﷺ, only a judge can convict and execute the culprit.
Sanusi Lafiagi"